Made to enjoy the simple pleasure of having a good time
Our softest tee ever! This T-shirt consists of a sustainable bamboo viscose and Tencel lyocell blend to provide a long lasting and very comfortable product that can be worn as a go-to piece any given day. The fabric for this tee is custom milled to our specifications and comes with nice properties as a super soft handfeel and great thermo regulation. Further it is moisture wicking, great for sensitive skin and durable.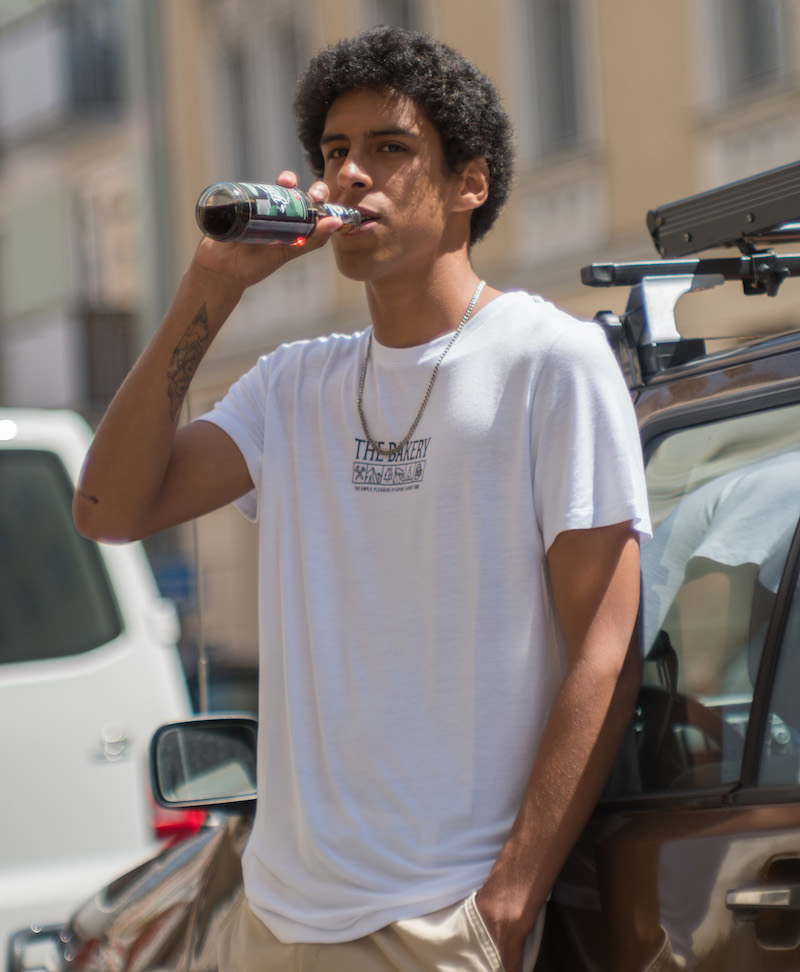 Detailed specs
Soft, yet durable 200gsm single jersey fabric
Lay flat, double stitched seams
Lay flat ribbed collar
Tagless comfort
Heringbone necktape with hanger
Heringbone looplabel on hem for further hanger options
Slim fit
50% bamboo viscose 50% Tencel Lyocell
Made in Portugal
Background on the fabric
Bamboo is a good resource as it is fast-growing, renewable and has beneficial impacts on soil and air. It does not require the use of chemical pesticides or fertilizers and requires little water, usually depending on rainfall with no extra irrigation.TENCEL™ fibers help maintain environmental balance by being integrated into nature´s cycleTENCEL Lyocell fibers help to maintain the environmental balance by being integrated into nature´s cycle. The fibers originate from the renewable raw material wood, created by photosynthesis. The certified biobased fibers are manufactured using an environmentally responsible production process. The fibers are certified as compostable and biodegradable, and thus can fully revert back to nature. TENCEL™ Lyocell fibers have gained a commendable reputation for their environmentally responsible closed loop production process, which transforms wood pulp into cellulosic fibers with high resource efficiency and low environmental impact. This solvent-spinning process recycles process water and reuses the solvent at a recovery rate of more than 99%.