Made to enjoy the simple pleasure of having a good time
These pants have great insulation properties, they are flexible, lightweight and comfortable. The fabric is durable and breathable and will be your go to piece from the couch to the peak and all the way back.This garment is made from 100% recycled polyester.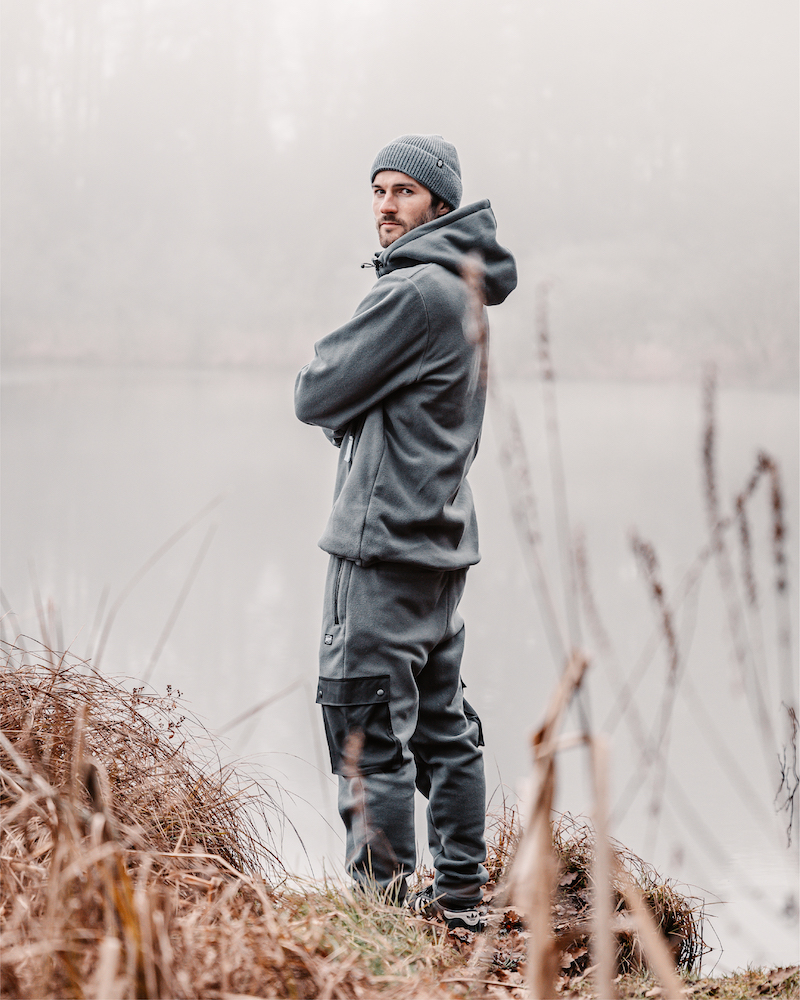 Detailed specs
Mid-weight super soft polar fleece
Elastic waistband with belt for adjustment
Two front pockets with smooth YKK zipper entries
Separate small drop entry for the pocket
Reflective bungee cords in hem for adjustment
Backside with two pockets with button closure
Backside embroidery
Woven label on leg
Contrast flags on zipper pullers for easier handling
Tapered relaxed fit
Polar fleece and the pocket fabric is 100% recycled polyester
Organic cotton canvas labelling
Trims are made from virgin raw materials
Made in China
Background on the fabric
Our yarn was crafted in Shaoxing, Zhejinang, China. The fabric was made in Changshu, Jingshu, China, the metal trims are molded in Shenzhen, China. Our cut, make and trim partner factory is located in Zhong Shan, China. Made to enjoy the simple pleasure of having a good time.